VENDIG SOFTWARE SERVICES, INC
REPORT WRITER CAPABILITIES
purpose:
provide the additional security of allowing you to specify which files each user may access in the report writer
provide the ability to save your report criterion so that you can access those selections again when you want to run a similar report without having to re-enter the selections.
capabilities have also been added to email the resulting report or to create/download an excel version of the report.
initial setup:
The installation menu (im/13) has a new selection that allows you to specify for this user which files he may access. In any case where this is not filled out for a given user, then that user has access to all files.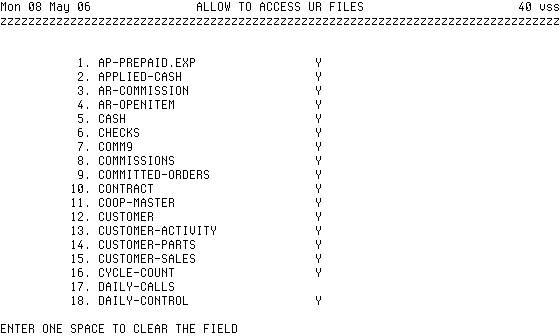 Displaying the available files or Saved reports in the UR (user reports) menu:
Once the user types UR he has a choice of displaying a list of the files available to him or a list of his saved-reports: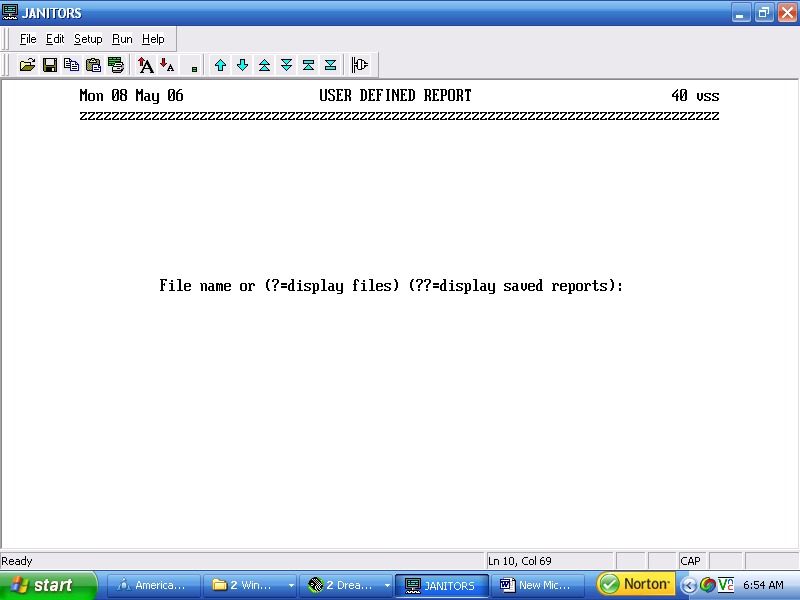 the following is a list of this user's saved-reports: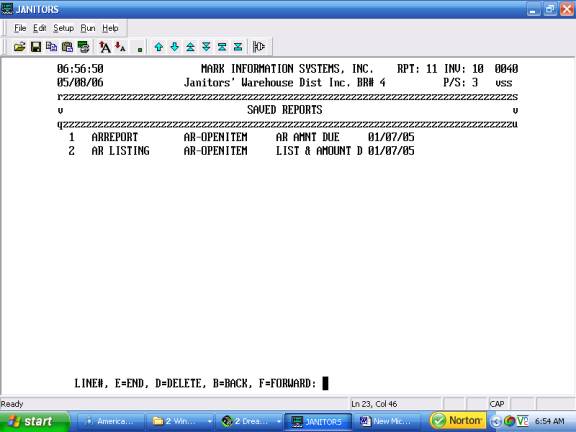 once a report is selected, the report writer is displayed as usual but with all fields already filled in with the information previously saved in this report