VENDIG SOFTWARE SERVICES, INC
IMPORTING EXCEL SPREADSHEET INTO A QUOTATION
PURPOSE:
FACILITATE ENTRY OF QUOTATIONS BY ALLOWING AN EXCEL SPREADSHEET TO BE IMPORTED INTO THE LINES OF A QUOTATION.
ENTERING QUOTATION HEADER INFORMATION:
AN ADDITIONAL OPTION HAS BEEN ADDED TO THE QUOTATION HEADER OFFERING THE "X=IMPORT EXCEL SPREADSHEET" OPTION.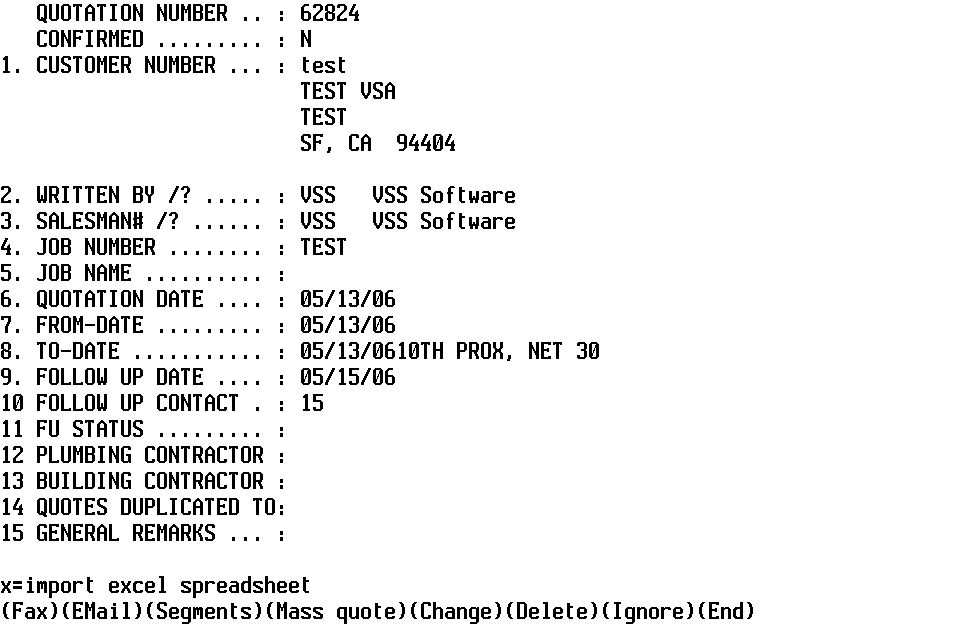 ONCE "X" HAS BEEN SELECTED A NOTE EXPLAINING THE PROCEDURE IS DISPLAYED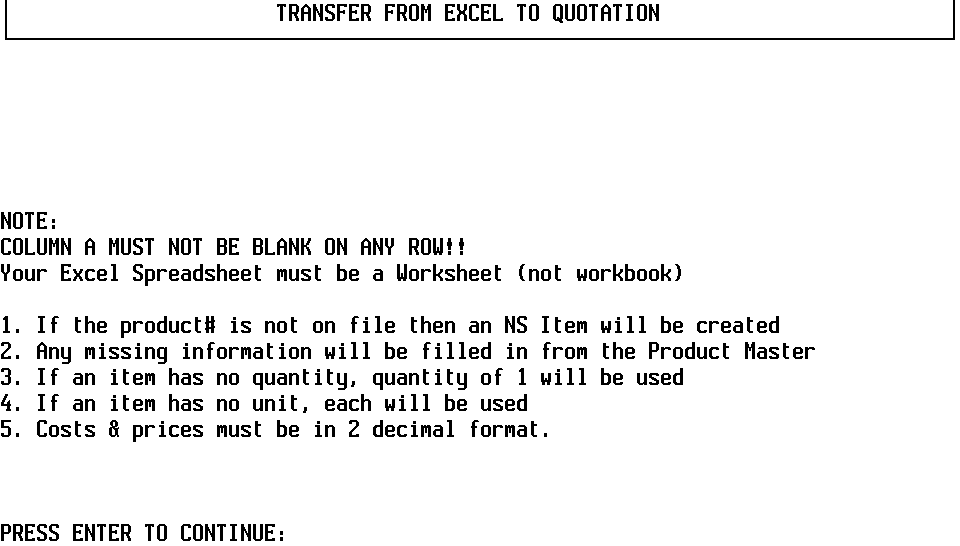 ON THE FOLLOWING SCREEN THE USER ENTERS INFORMATION ABOUT THE SPREADSHEET BEING IMPORTED: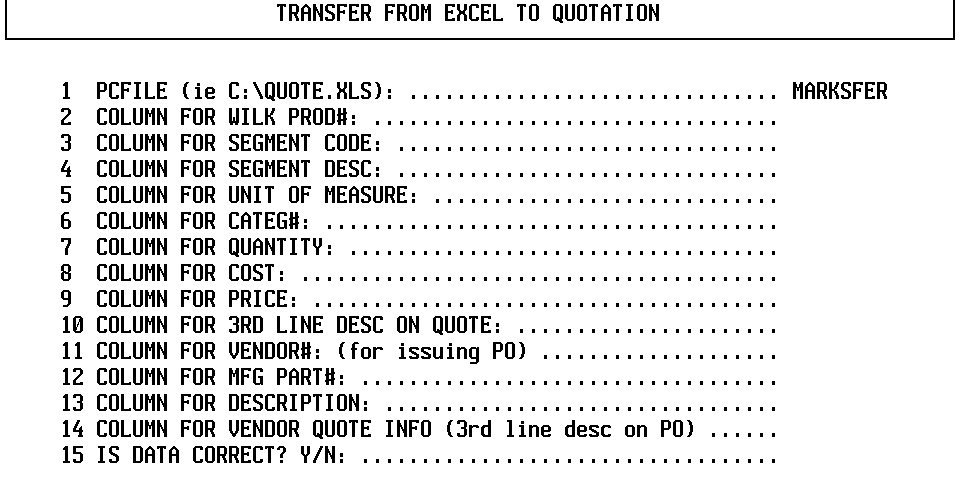 THE LINE ITEMS ON THE SPREADSHEET ARE CONVERTED INTO THE QUOTE, WHERE NEEDED AN "NS" ITEM IS CREATED
NS ITEMS CREATED FOR THIS QUOTE
an additional modification is available that would make a notation of which NS items are created for each quote. When a quotation is deleted, an option is then allowed to delete the associated NS items.