VENDIG SOFTWARE SERVICES, INC
VSIFAX FAXING/EMAILING:
ADVANTAGES:
SIGNIFICANTLY FASTER THAT FAXGOLD OR WINFAX
ALLOWS MULTIPLE MODEMS
ALLOWS FAXES TO BE SENT AS EMAIL ATTACHMENTS (THESE CAN BE RENDERED AS PDF OR TIFF)
ALLOWS BUNDLING OF FAXES/EMAILS
NO FEEDBACK REPORT IS REQUIRED
ENTIRE FOLDERS OF DATA CAN BE FAXED
COMMANDS ARE EXECUTED (THROUGH THE PROGRAMS) FROM A COMMAND LINE WHICH OFFERS SEVERAL ADVANTAGES:
RUNNING PROGRAM:
Faxing through vsifax works seamlessly using most of the same programs used by faxgold/winfax.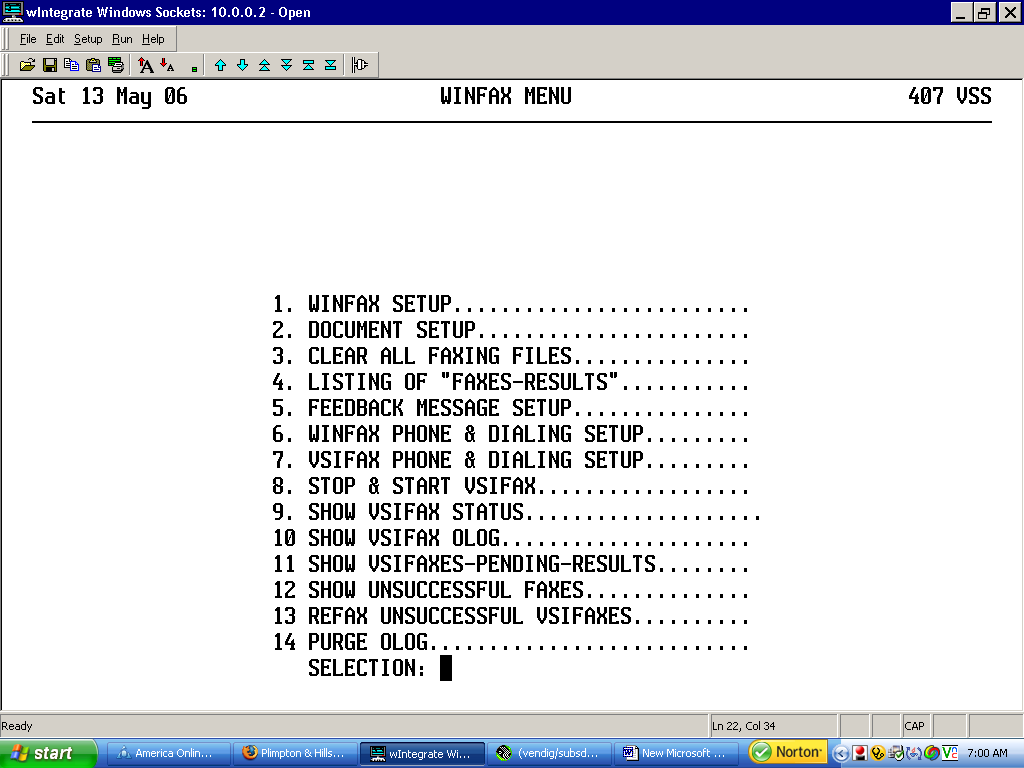 SETUP
The set up screens from the faxgold setup are used by the visfax programs.
The images that are used for overlays must be uploaded to the new vsifax server.
Vsifax can run on the same server with the Mark software or can be put on a remote linux server.
ABILITY TO INTERFACE WITH VSIFAX
Because vsifax can be accessed by the Mark programs we can communicate directly.
Option 8 in the screen above can stop and start the visfax server.
Option 9 in the screen above shows the status of the vsifax server.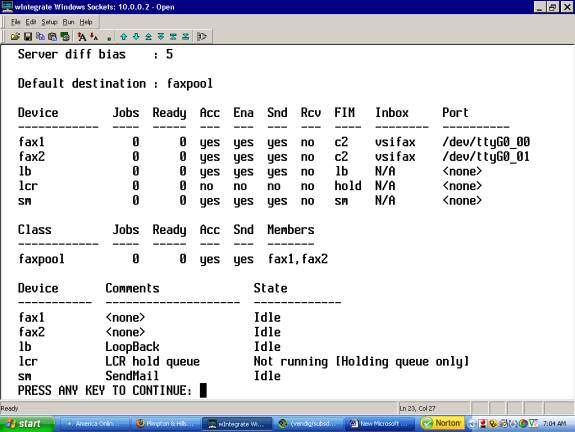 Option 10 shows the vsifax queue which can be customized to show the desired information.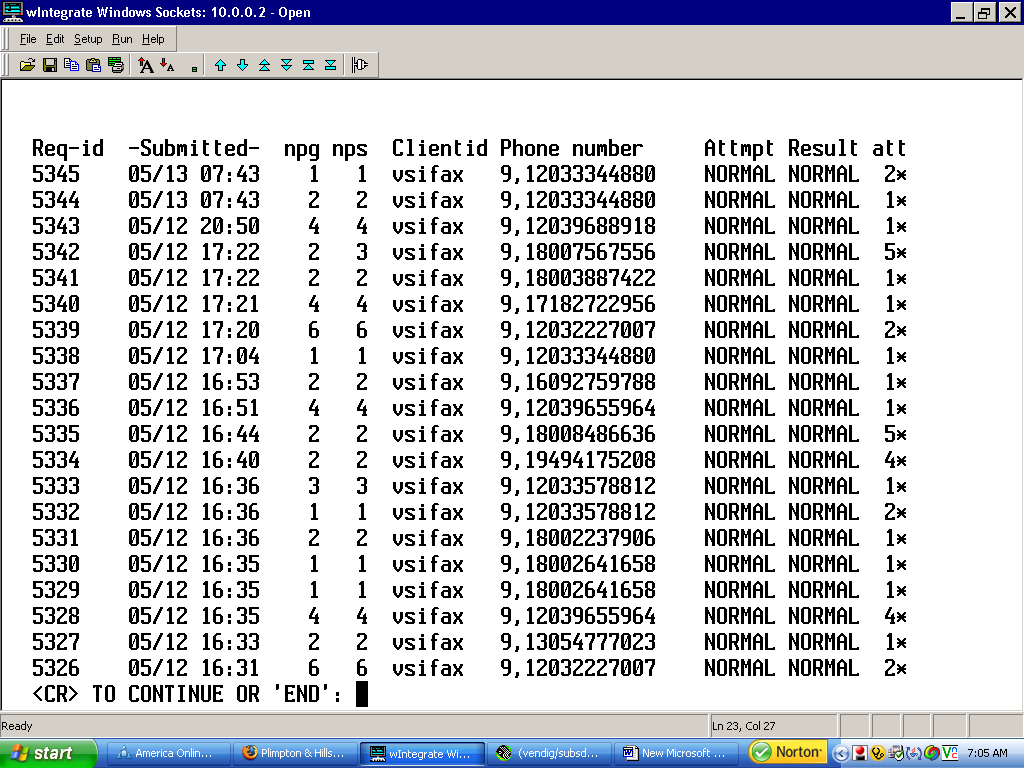 Option 11 shows faxes that have been sent to vsifax but have not yet received a final status update from visfax: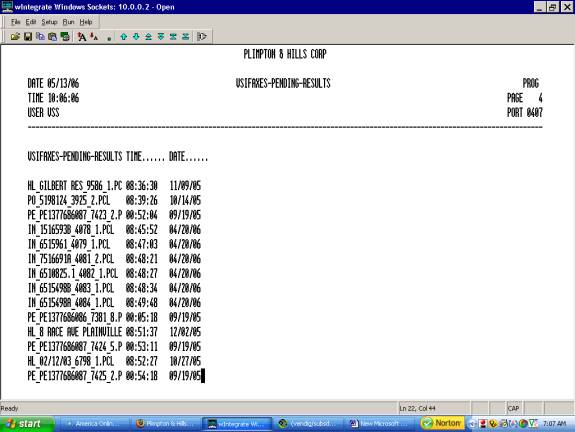 Option 12 shows faxes that have been sent to vsifax and where the final result was an unsuccessful send.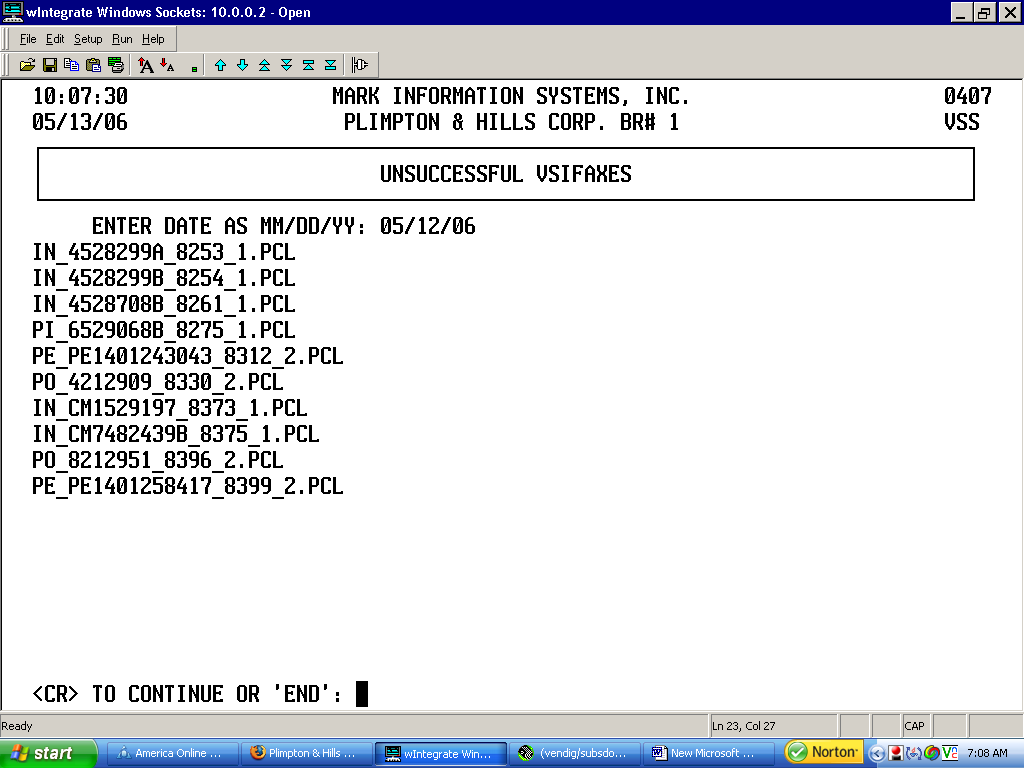 Option 13 is used to manually purge old records from the vsifax server. This is most often done as a daemon process.